B Squared strives to be good stewards of our Earth's resources, which means we incorporate sustainability into our organization, work environment and products.  Sustainability is the capacity of all on Earth to continue to live. At B Squared, we are inspired by our future generations to live on our planet with a long-term maintenance of well being, which includes the decisions we make producing our printed products regarding maintaining healthy biological systems such as our forests. Therefore, we became an FSC Certified Printer.
The Forest Stewardship Council (FSC) is an independent, non-governmental, not for profit organization established to promote the responsible management of the world's forests. It provides standard setting, trademark assurance and accreditation services for companies and organizations interested in responsible forestry.
FSC Chain-of-Custody (CoC) refers to the regulated process through which an FSC product is tracked – from when the trees are cut down to putting ink on paper – to ensure that responsible standards are being met in every step of the process.  Forest > Pulp > Paper Mill > Paper Merchant > Printer > Customer.
As an FSC-certified printer, we can now offer our clients the ability to produce FSC certified products with the FSC label! The FSC label is an effective way for your organization to get public and consumer recognition of your responsible environmental practices. It allows you to communicate that your certified printed products come from forests that are managed to meet the social, economic and ecological needs of present and future generations.
Because every tree makes a difference, we are proud to be an FSC Certified Printer!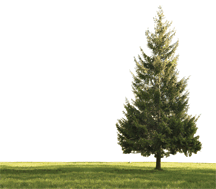 Our Commitment:
As an FSC-certified printer, we are pledging our commitment to responsible forestry management by complying with the highest environmental standards on the market. We believe this important certification is a critical step in our ongoing commitment to improving how our business impacts our global environment.
Your Benefit:
Producing an FSC-certified product with the FSC label provides an internationally recognizable link between responsible production and consumption. Our FSC certification enables you to make socially and environmentally responsible purchasing decisions and demonstrates that you take the concerns of your customers and society seriously.
Contact us to learn more about our FSC Certification and how to apply the FSC logo to your print material.